MAAP #181: Illegal Gold Mining in Yanomami Indigenous Territory (Brazil)
Download PDF of this article
The Brazilian government recently launched a series of raids against illegal gold mining in Yanomami Indigenous Territory, located in the northern Brazilian Amazon (see inset of Base Map).
These raids highlight the severe consequences brought by illegal mining activity, particularly deforestation, contamination, malnutrition, and disease.
Here we present the results of a new machine learning algorithm that analyzes satellite imagery archives across large areas to quickly and precisely detect new gold mining deforestation fronts.
The resolution of these mining deforestation alerts is 10 meters, based on the European Space Agency's freely available Sentinel-2 satellite imagery data.
These alerts reveal the extent of the gold mining deforestation in Yanomami Indigenous Territory is much greater than realized (see Base Map).
In the Base Map, the red dots indicate the most recent gold mining deforestation alerts, occurring in 2022.
Note that while the raids appear to be concentrated along the Uraricoera River, active gold mining deforestation is actually occurring all throughout the vast northern section of the territory, including the Parima and Mucajai Rivers as well.
We estimate the new gold mining deforestation of over 2,000 hectares since 2019. Much of this deforestation (67%, or 1,350 hectares) occurred most recently in 2022.
Below, we show five examples of this recent gold mining deforestation with high-resolution satellite imagery (3 meters) that confirm the alert detections.
Zooms of Illegal Gold Mining Deforestation, 2020 – 2022
Below, we show five examples of this recent gold mining deforestation with high-resolution (3 meter) satellite imagery that confirm the alert detections (see insets A-E in the Base Map). Note that two of the examples are on the the Uraricoera River, while the other three examples are from other parts of the territory.
Zoom A
Zoom B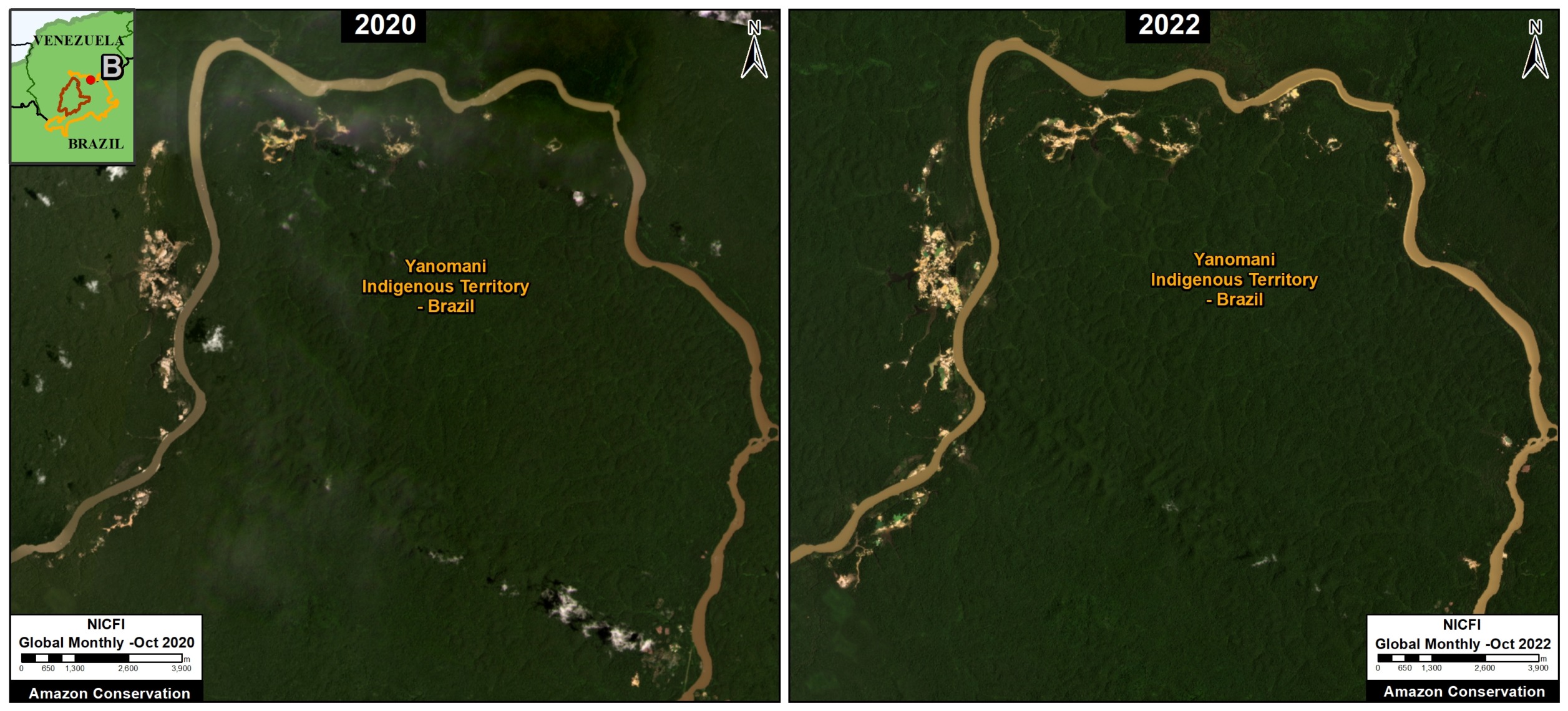 Zoom C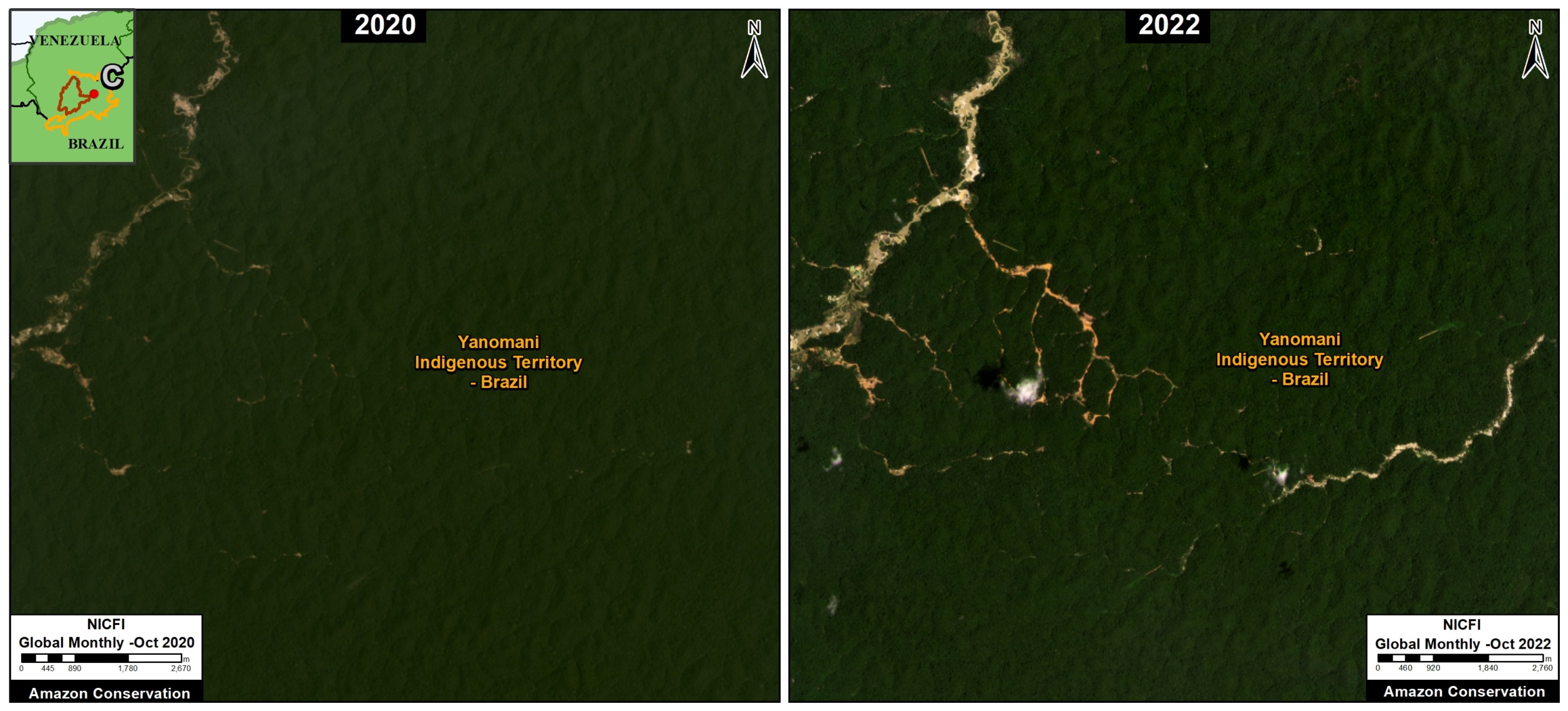 Zoom D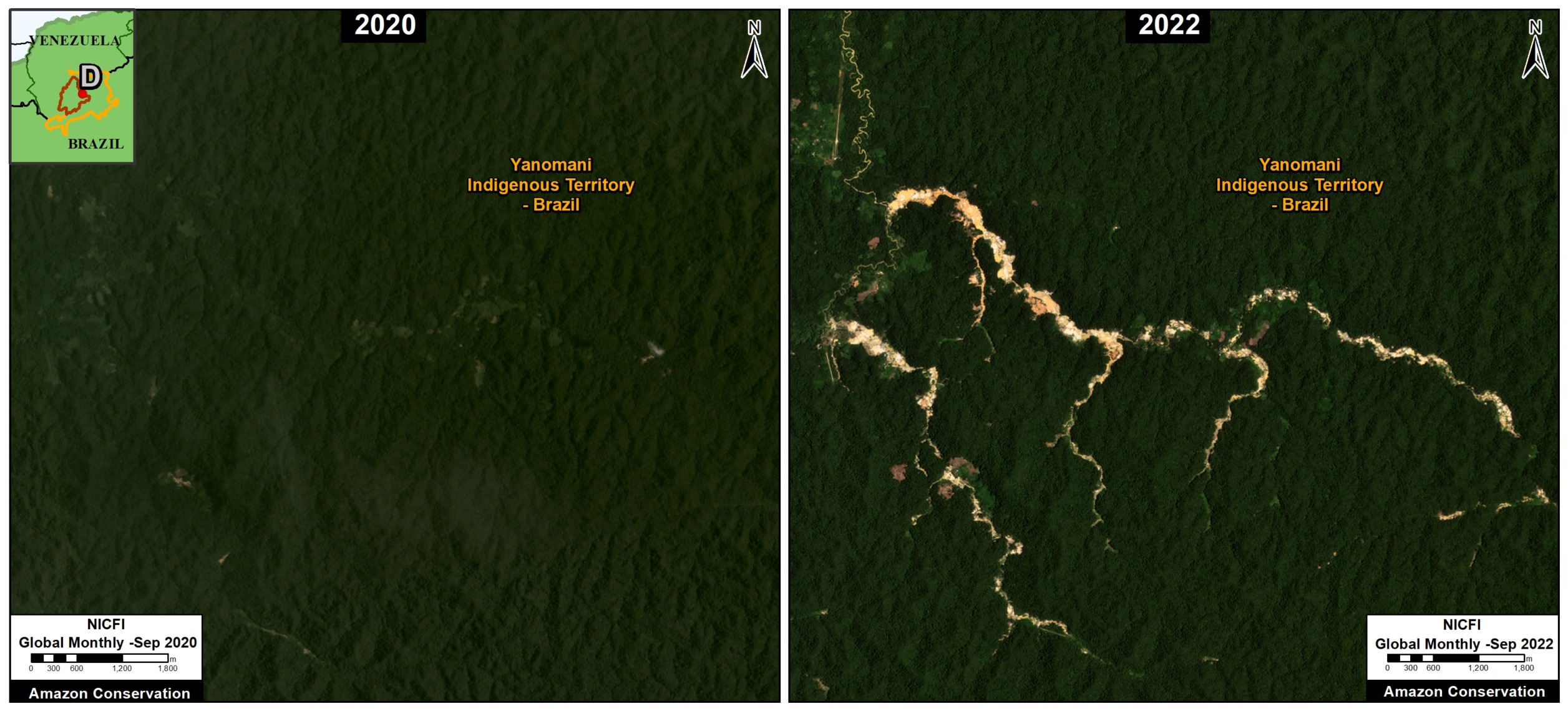 Zoom E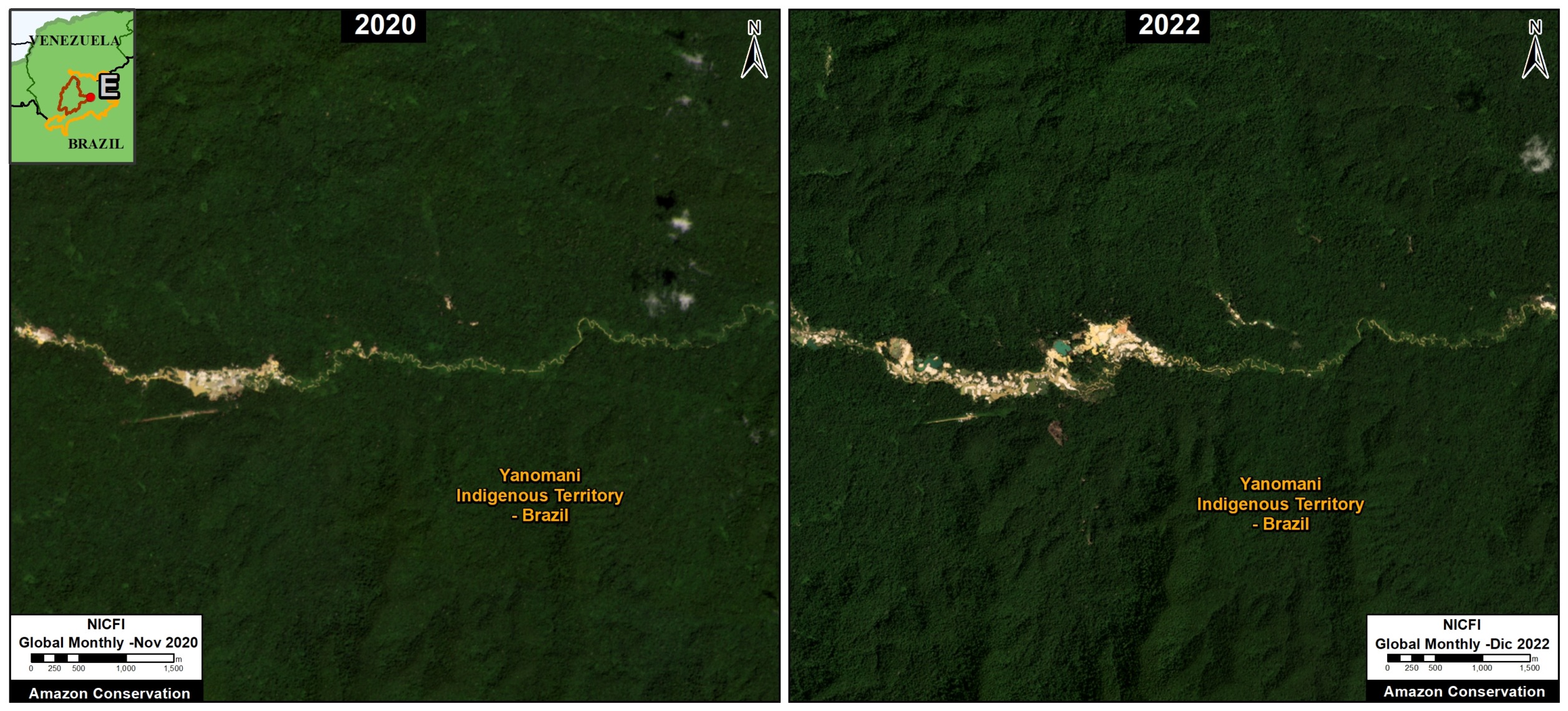 Methodology
Gold mining deforestation alerts were generated by Amazon Mining Watch's updated machine learning algorithim based on Sentinel-2 satellite imagery data.
The Amazon Mining Watch is a partnership between the Pulitzer Center´s Rainforest Investigations Network and Earthrise Media. These two nonprofit organizations have joined forces to bring together the power of machine learning and investigative journalism to shed light on large-scale environmental problems in the Amazon.
Download PDF of this article